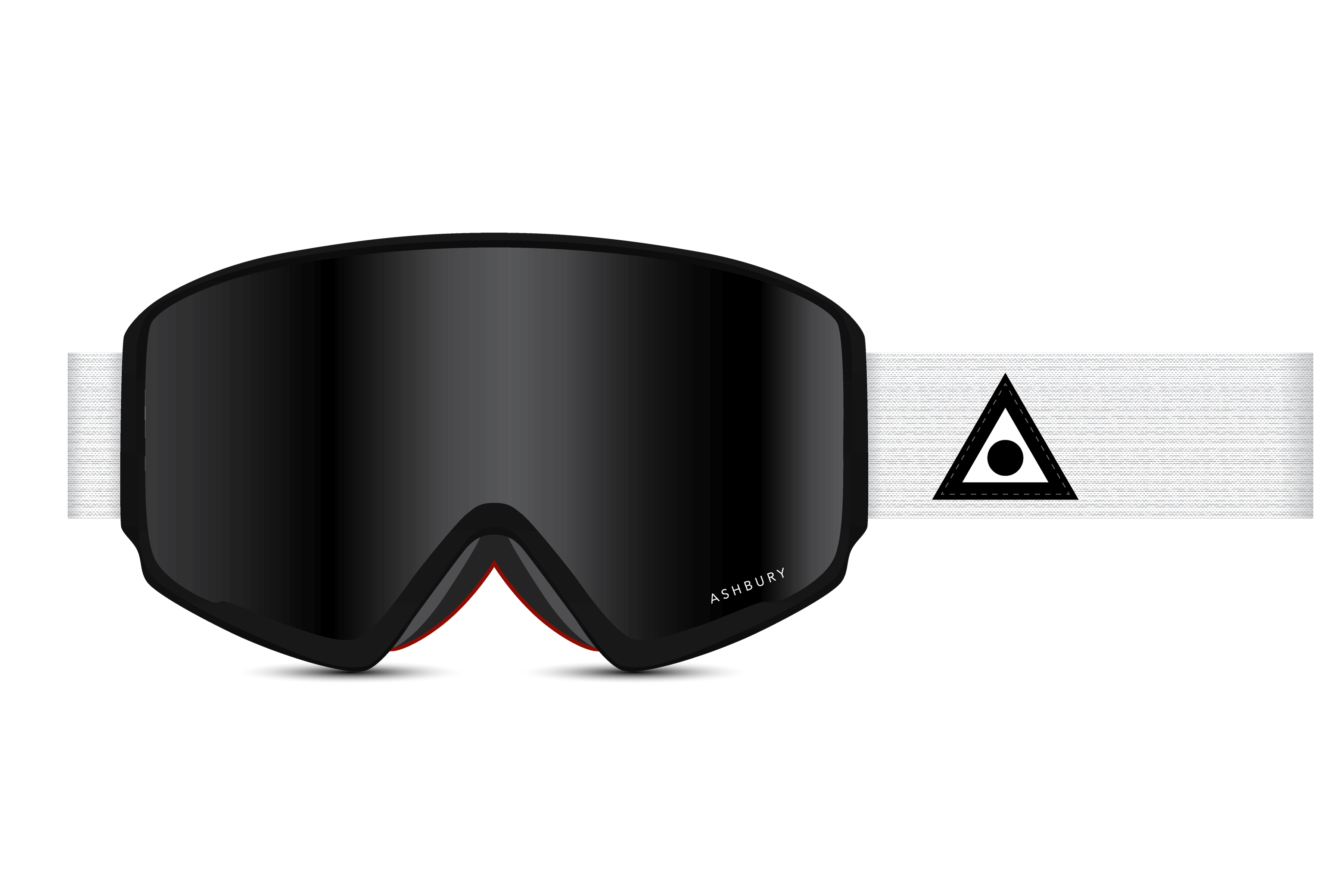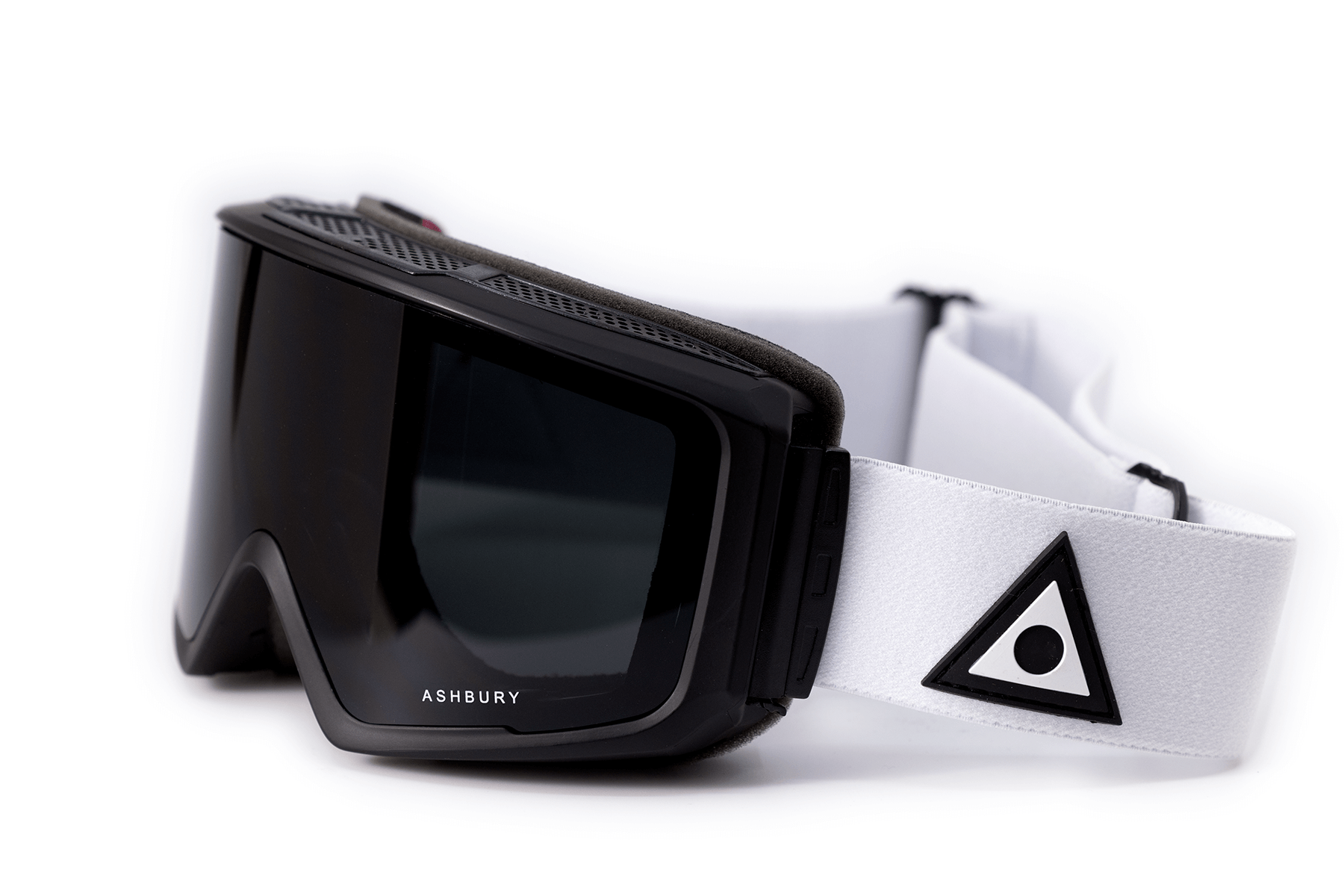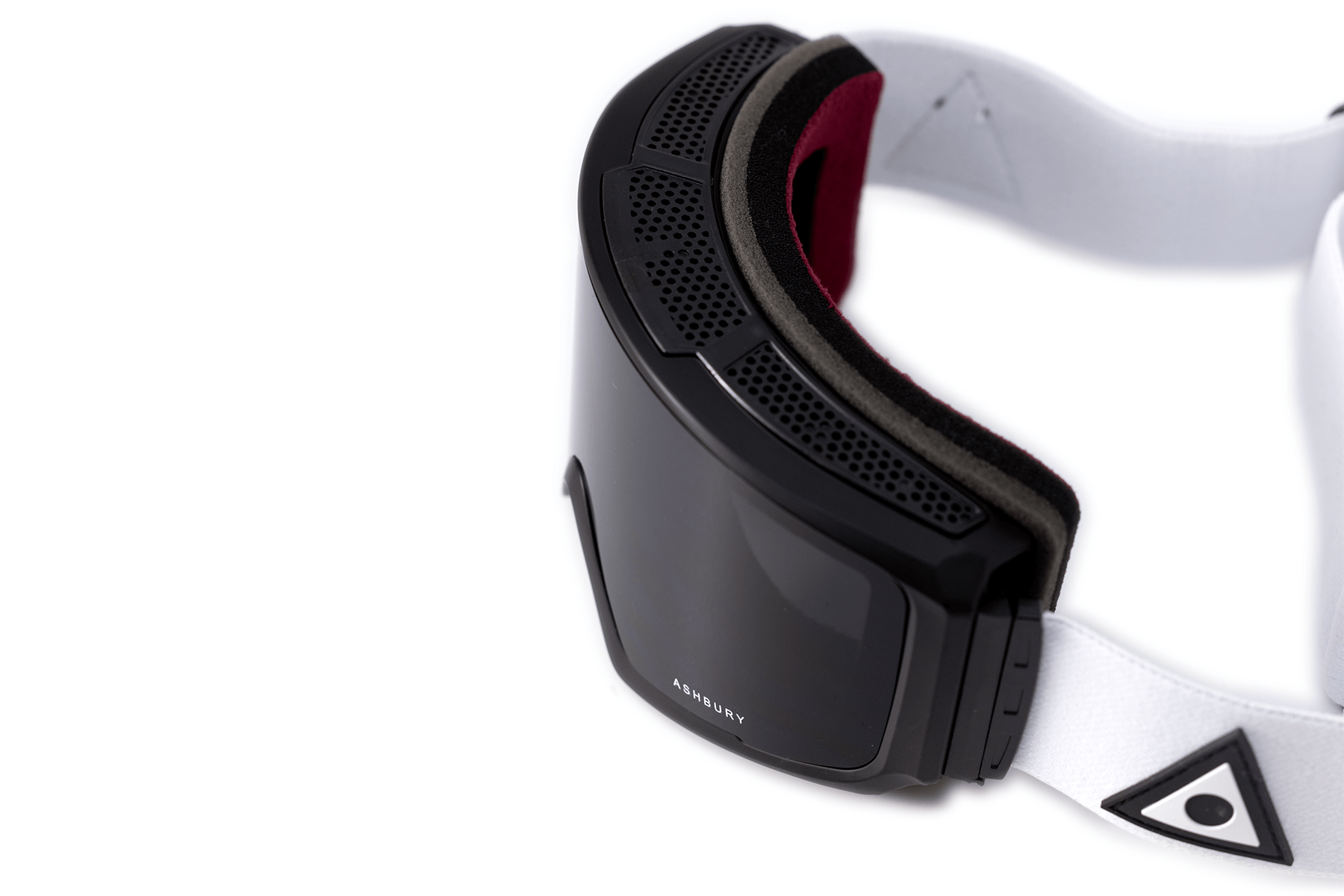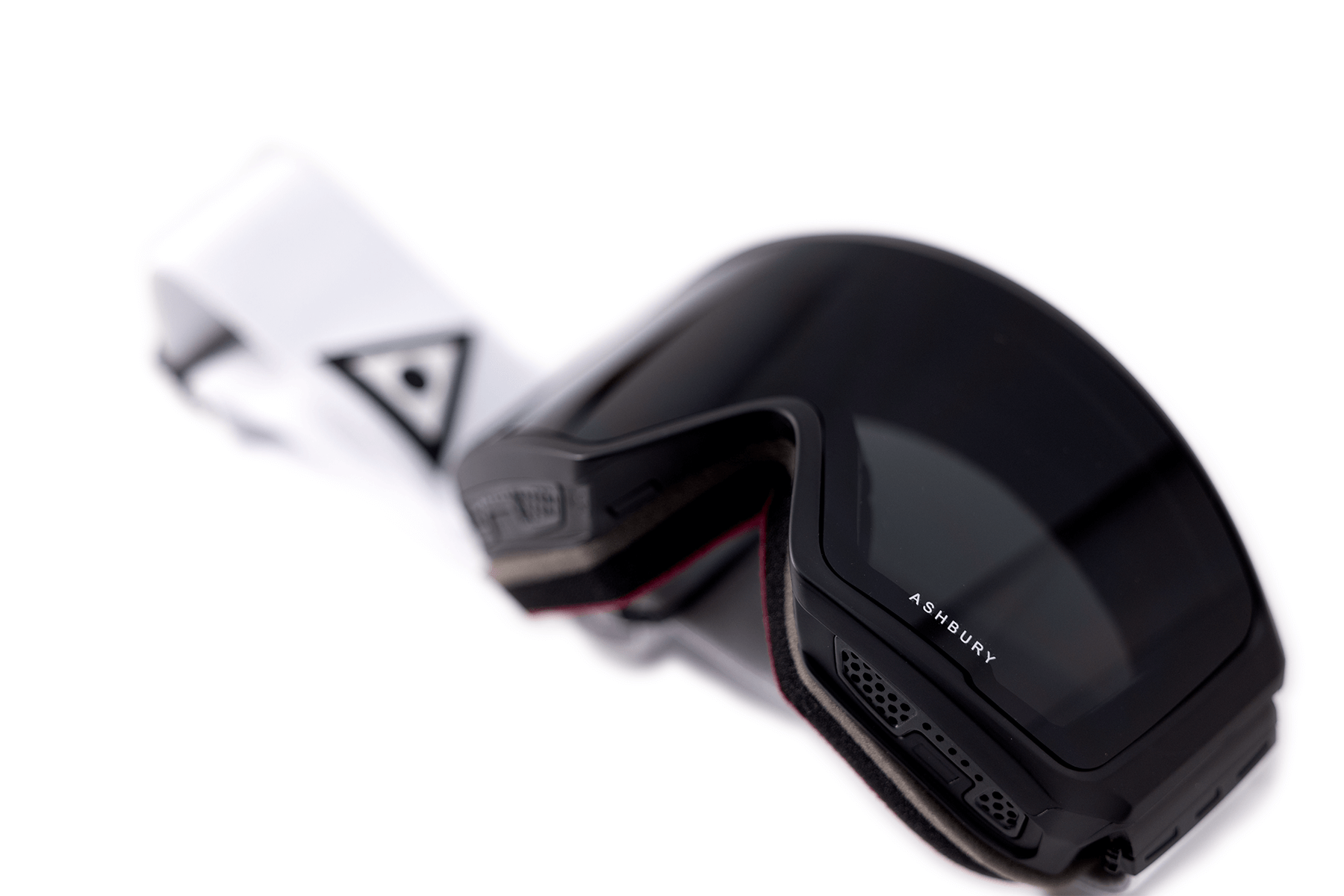 ARROW - WHITE TRIANGLE
SKU: AG18
---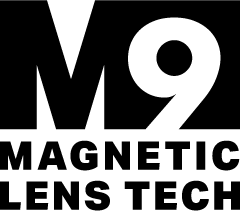 LENS: Dark Smoke & Yellow Low Light
FRAME: Matte black
STRAP: White with black rubber triangle patch
Thermoplastic polyurethane construction (TPU) is lightweight, durable & extremely flexible for an optimal fit.

M9: Magnetic Lens Technology

Additional Yellow Lens: Perfect for low light, cloudy days and night riding.

Flat Lens: A flat, thin and flexible lens makes for clear, distortion-free vision.

Anti-Scratch Treatment: A hard coating applied to the lens protects the goggles from damage.

100% UV protection to shield your eyes from harmful high-altitude UV rays.

Full perimeter venting maximizes airflow to prevent condensation from sweat & moisture.

Multi-density hypoallergenic face foam backed with moisture-wicking micro-fleece for breathability & comfort.

Adjustable stretch strap with texture for a secure fit.

Includes microfiber storage bag.

Helmet compatible frame design.

Size: Medium-large unisex fit & design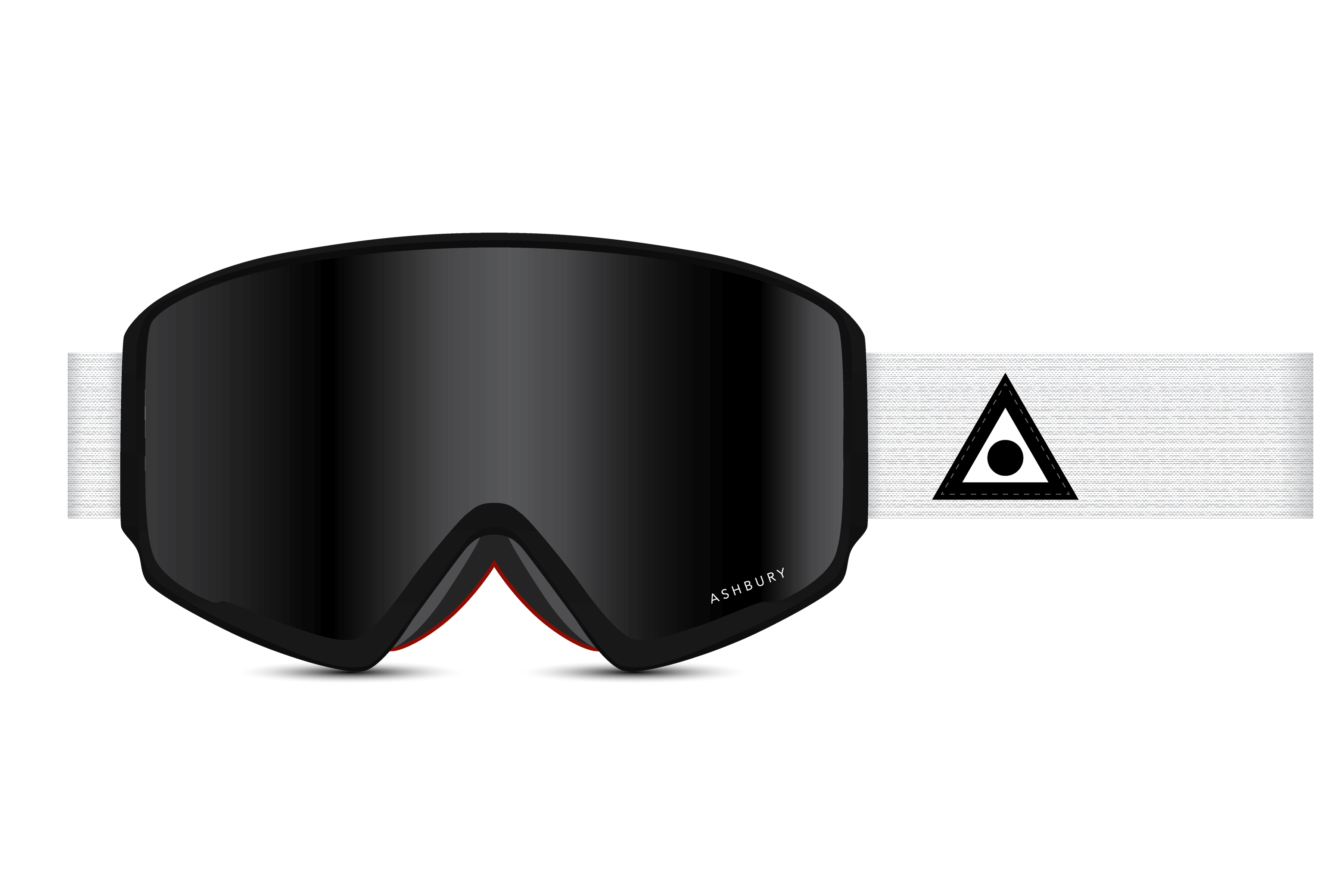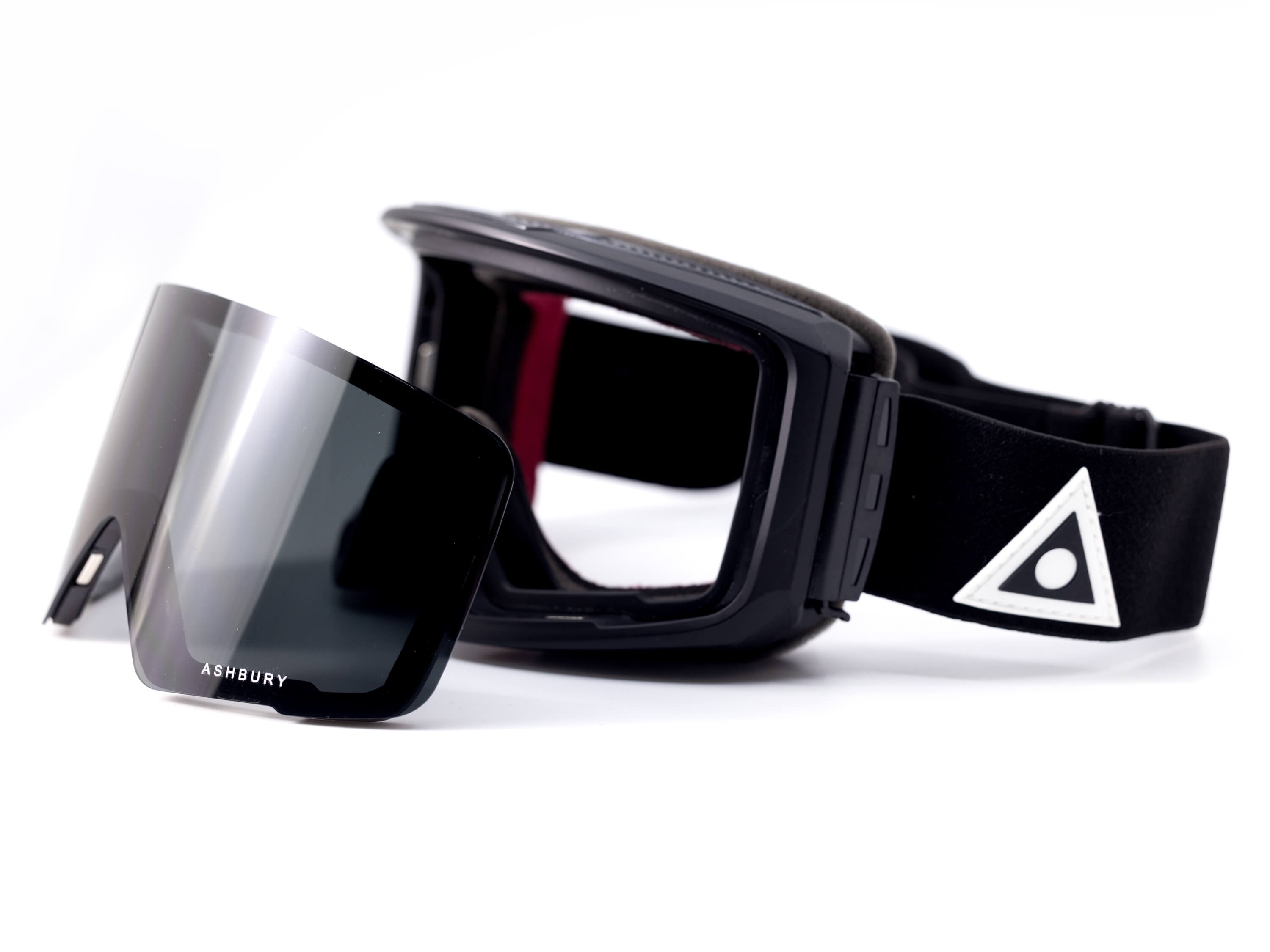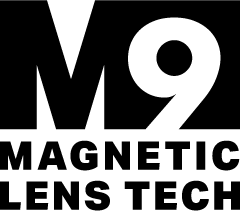 LENS LOCKING SYSTEM
M9 MAGNETIC LENS
It's no mystery that conditions in the mountains can change quickly, so as a response to that, the Arrow goggles features a magnetic quick change lens so you can swap your lenses out in seconds.

Nine magnetic contact points along the perimeter of the frame allows the lens to be easily removed and clicked back into place, but secure enough to remain in place during rigorous riding.

To top that off, every pair of Ashbury goggles comes with a bonus yellow lens in the box.
ALL ABOUT THE
ARROW SERIES
The Arrow's primary feature is the M9 magnetic quick change lens and premium TPU top venting that keeps ice from forming that would prevent proper air flow.  Side clips allow you to quickly remove the goggles from your head with ease.  The soft, form fitting TPU constructed frame flexes with your face for the ultimate fit.
View All Arrow Goggles
Thermoplastic polyurethane construction (TPU) is lightweight, durable & extremely flexible for an optimal fit.
M9 Magnetic Lens technology.
Additional Yellow Lens: Perfect for low light, cloudy days and night riding.Flat Lens: A flat, thin and flexible lens makes for clear, distortion-free vision.
Flat Lens: A flat, thin and flexible lens makes for clear, distortion-free vision.
Anti-Scratch Treatment: A hard coating applied to the lens protects the goggles from damage.
100% UV protection to shield your eyes from harmful high-altitude UV rays.
Full perimeter venting maximizes airflow to prevent condensation from sweat & moisture.
Multi-density hypoallergenic face foam backed with moisture-wicking micro-fleece for breathability & comfort.
Adjustable stretch strap with texture for a secure fit.
Includes microfiber storage bag.
Helmet compatible frame design.
Size: Medium-large unisex fit & design
ARROW HIGHLIGHTS
Model: Callsign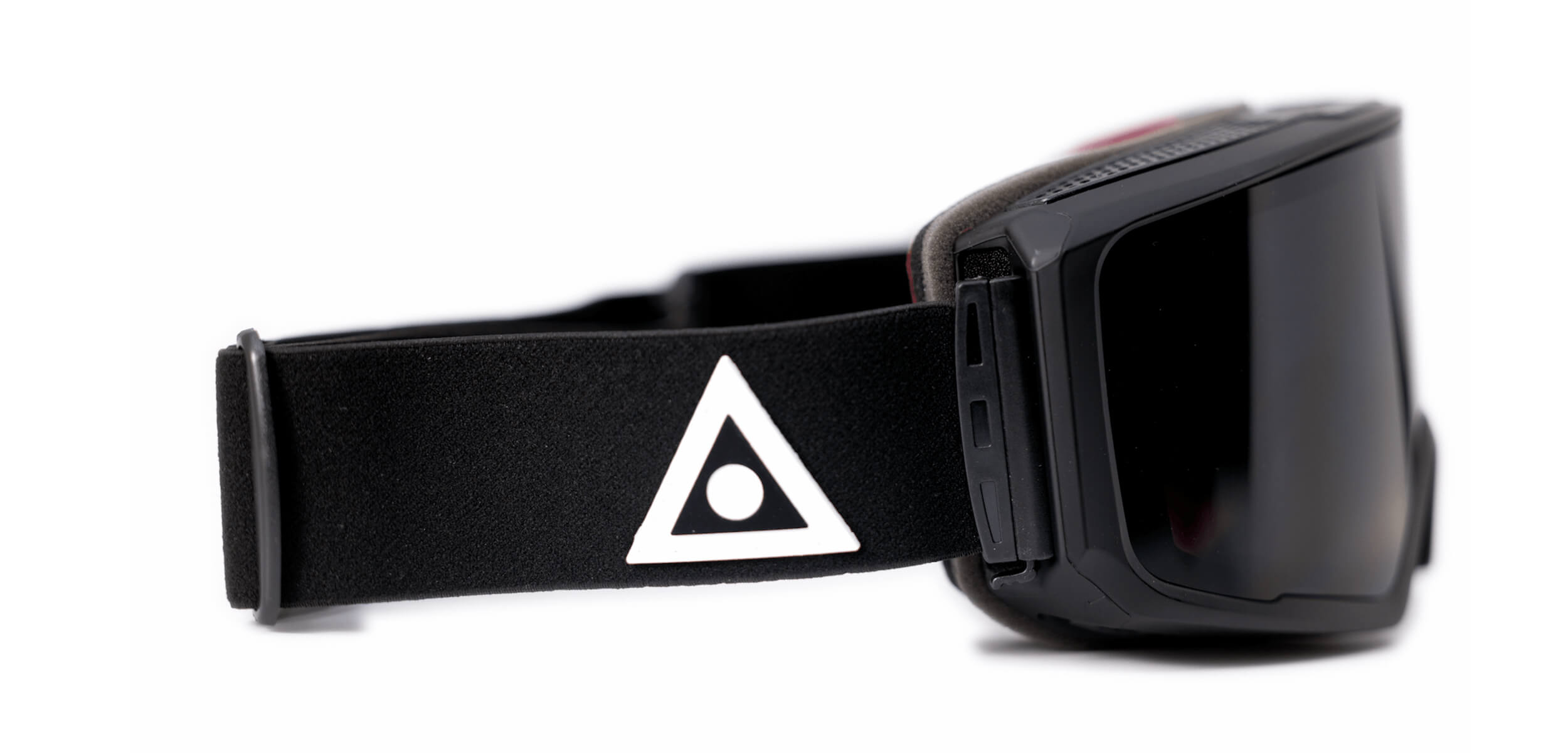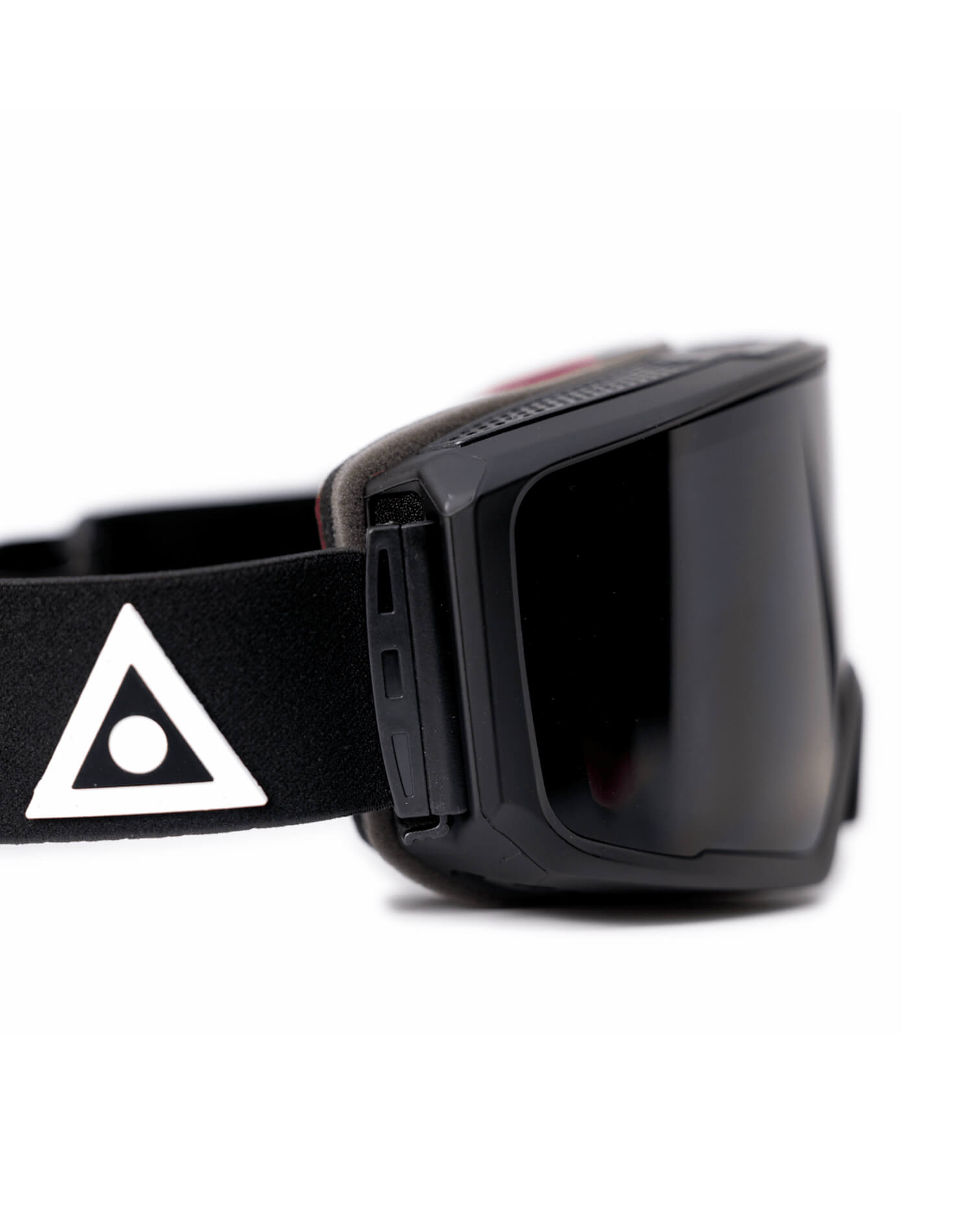 Perforated TPU venting
Helmet optimized venting. Designed to keep the air flowing to your lens to prevent fogging
Quick Clip Strap
Remove your goggles with ease with these easy to use side clips.  Perfect for people with helmets.
M9 Magnetic Lens
9 contact points keep the lens securely attached to the frame in even the most savage bails